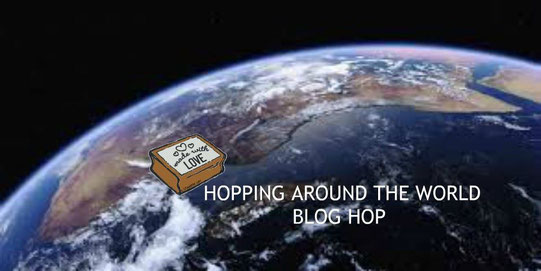 Griaß eich,
Trauerkarten sind für mich das mit Abstand schwierigste Thema das mich bei einem BlogHop erwarten konnte - der "perfekte" Einstieg beim Hopping around the world Blog Hop...
Unser besonderes Designerpapier Winterzauber (ich liebe es und habe mich so gefreut, als ich es im aktuellen Katalog gesehen habe - Wiedersehen macht Freude!) eignet sich nicht nur für Weihnachtskarten und winterliche Projekte, sondern auch für Trauerkarten. Kombiniert wurde das Papier mit den Farben Marineblau und Flüsterweiß.
Ich finde schwarz/weiße Trauerkarten immer bedrückend und nicht tröstlich, daher habe ich mich für eine "untypische" Karte entschieden. 
Weiter geht's für euch Down Under bei Sue Allen!
Pfiat eich,
Veronika
Hello everyone,
Sympathy Cards are the most difficult topic for me - "perfect" (NOT!) for my first Blog Hop at Hopping Around The World... 
As I do not like sympathy cards in black/white I have chosen a card in Whisper White and Night of Navy in combination with feels like frost specialty designer series paper.
Your next stopover will be "down under" with  Sue Allen!
Bye,
Veronika